Prophaze Technologies appoints BD Soft as its National Distributor in India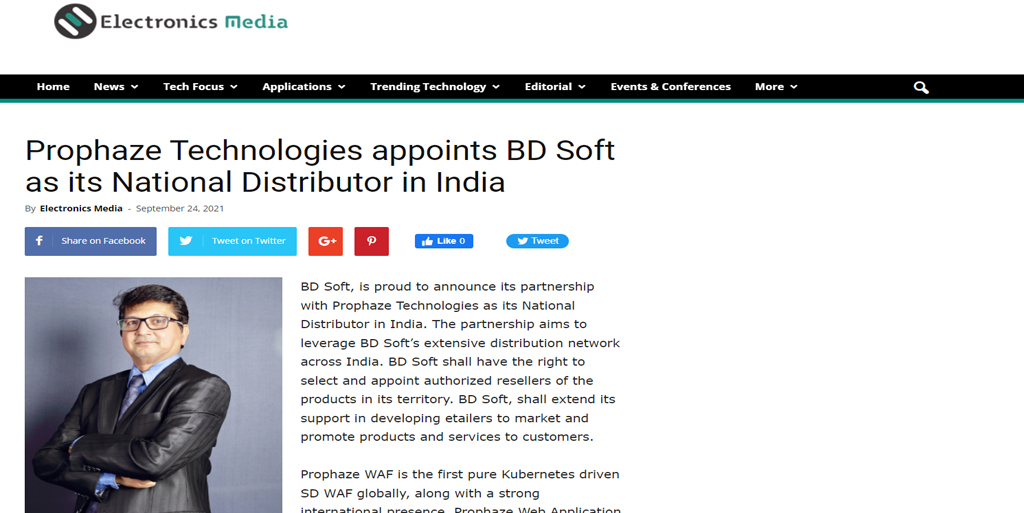 BD Soft, is proud to announce its partnership with Prophaze Technologies as its National Distributor in India. The partnership aims to leverage BD Soft's extensive distribution network across India. BD Soft shall have the right to select and appoint authorized resellers of the products in its territory. BD Soft, shall extend its support in developing etailers to market and promote products and services to customers.
Prophaze WAF is the first pure Kubernetes driven SD WAF globally, along with a strong international presence. Prophaze Web Application Firewall (WAF) detects & blocks all suspicious activities using behaviour algorithms and Machine Learning (ML). It protects your applications and data by preventing any unauthorized traffic to your system architecture.