BD Soft ties up with Data Resolve, strengthens its offerings in cyber security & enterprise intelligence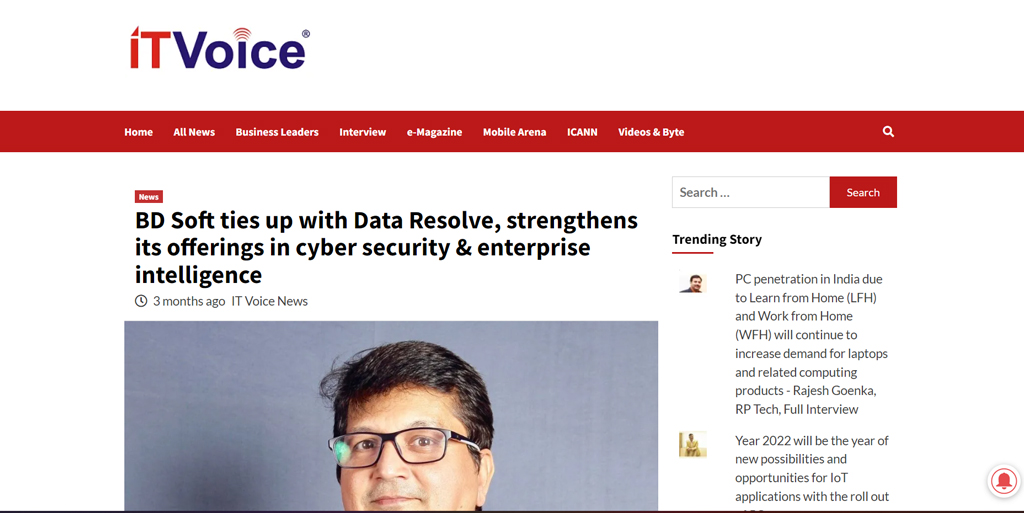 BD Soft, one of the largest distributors of security solutions, recently added another feather in its cap of strong business partners. The company recently announced a tie-up with Data Resolve, as a distributor an emerging player in the area of cyber security & intelligence for enterprises.
In its role as the national distributor, BD Soft will provide Data Resolve access to a diverse and vibrant channel ecosystem and strong customer connections in the Enterprise, Government and SME sectors.