Security Solutions Distributor's Business Growth in 2021 – II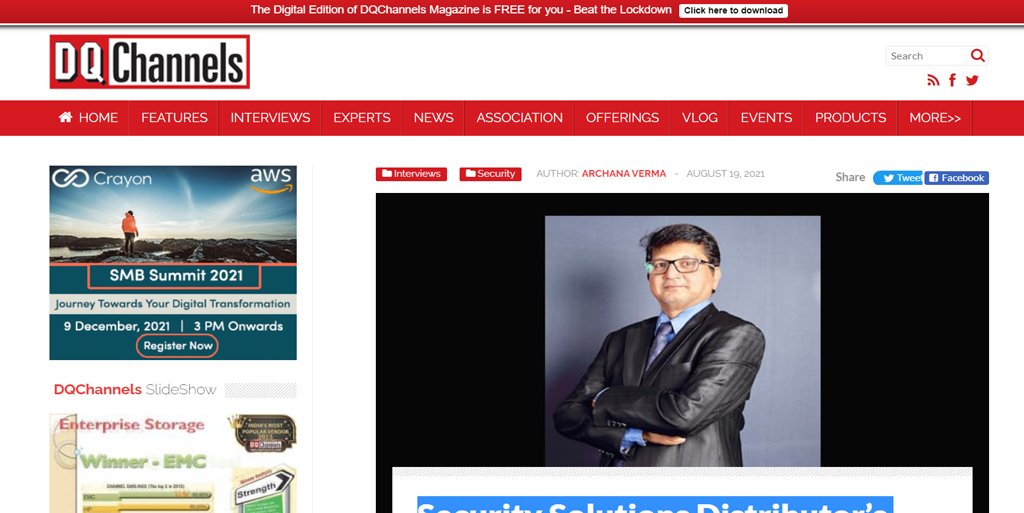 We are continuing with our inquiry into how the security solutions business has grown in 2021. During the second wave of Corona, security business had taken a hit as many other business were also affected in the onslaught of Corona. However, with the rise in remote work culture, security has been rising in demand. This has been the communication from the security companies. However, this picture would be incomplete without the corroborative comments from the security solutions distributors. Hence, DQ Channels has been conducting an inquiry into how the security solutions distribution business is doing from the distributors' perspective. In this interaction, Zakir Hussain, CEO, BD Soft Distribution, tells us about his buisness.
What has been the business growth of BD Soft in 2021?
The year 2021 has been going good for BD Software. The company has signed up with a couple of good vendors whose solutions are required by almost all SMB and corporates in India. This is helping in getting good business and spreading the reach of our solutions and also growing the network.
How does it compare to the previous year?
Previous year, it was business more via indoor selling. This year there have been some activity on the field. Definitely, if we have to compare month on month sales from last year, we are doing better.
To what causes do you attribute these figures?
Due to on field presence we have been able to spread into some new territories with our new solutions resulting in leads and sales closures. We have also been steadily increasing our team and this has also been resulting in more ground coverage plus helping us put all our solutions in the market. In short more team members + New solutions + market opening up has helped us keep our growth rate steady.