BD Soft Ties Up With Data Resolve To Strengthen Cyber Security Offering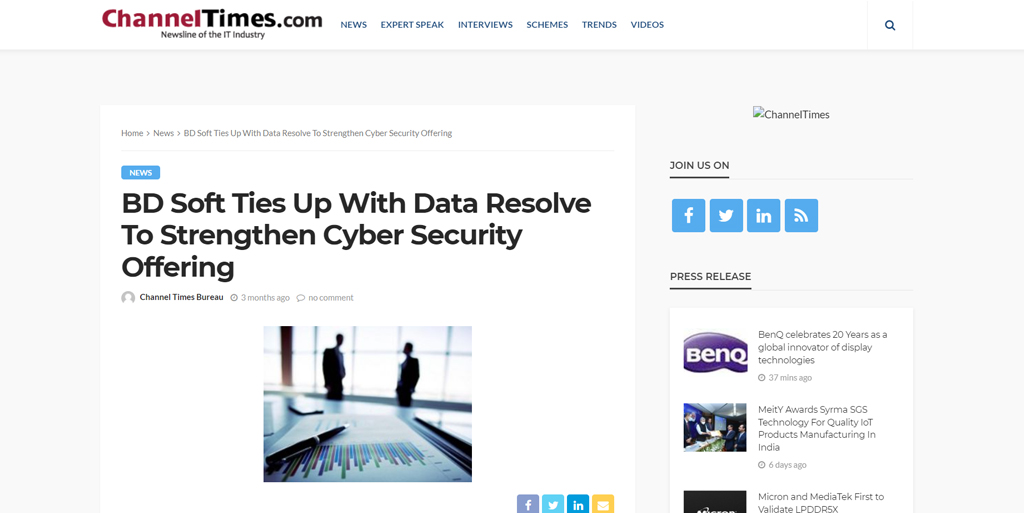 BD Soft has joined hands with Data Resolve to provide cybersecurity solutions to enterprise, government and SME sectors.
BD Soft, one of the largest distributors of security solutions, recently added another feather in its cap by announcing a tie-up with Data Resolve, as a distributor an emerging player in the area of cyber security and intelligence for enterprises.
In its role as the national distributor, BD Soft will provide Data Resolve access to a diverse and vibrant channel ecosystem and strong customer connections in the Enterprise, Government and SME sectors.