The future of customer communications
Daktela is a customer communication and contact center software solution. It is designed to help businesses manage their customer interactions efficiently, including phone calls, emails, chats, and more. Daktela provides a range of features and tools to streamline customer support, sales, and other communication processes. Some common features of Daktela' and similar software solutions include:
Multi-Channel Communication
Daktela allows businesses to handle customer inquiries through various channels, such as voice calls, email, chat, social media, and SMS, from a centralized platform.
Call Center Functionality
It provides call center capabilities, including call routing, IVR (Interactive Voice Response), call recording, and call monitoring to enhance customer service and sales operations.
Daktela offers reporting and analytics tools to track key performance indicators (KPIs), monitor agent performance, and gain insights into customer interactions.
It often integrates with customer relationship management (CRM) systems, allowing businesses to access customer data and streamline their sales and support processes.
Daktela and similar platforms can automate tasks like call routing, sending automated responses, and categorizing interactions to improve efficiency.
Businesses can use Daktela to provide excellent customer support by managing tickets, tracking interactions, and ensuring quick response times.
It is designed to accommodate the needs of small to large businesses and can scale as a company grows.
Transform your customers' journey into an extraordinary experience
Positive customer experience is key to business success. Daktela helps you create effective connections with your customers to ensure their experience is always positive.
Grow your business with us
Daktela offers intelligent tools, modular solutions and pay-as-you-go options which help you optimise your resources and improve customer experience to accelerate your growth.
Reduce your communication costs
Benefit from significant savings with a Daktela Cloud solution on telecoms and infrastructure costs whilst maximising your productivity with smoother request handling, faster communications, and artificial intelligence for routine activities.
Professional Services
Let Daktela identify and analyse your needs and create a solution specifically designed to deliver your business goals. We design, develop, test, and implement solutions alongside you and train you to get the best from the solution we deliver.
Use Artificial Intelligence while retaining the human touch
Leave routine activities to robots and give more complex queries to your people. By doing this, Daktela allows you to be more efficient, giving customers the option to self-serve, but whenever the need arises, they can always engage with a real person.
All customer information on a single desktop
With Daktela, there's no need to switch between different applications. We can connect and work with your existing systems, so you have everything working together in one place.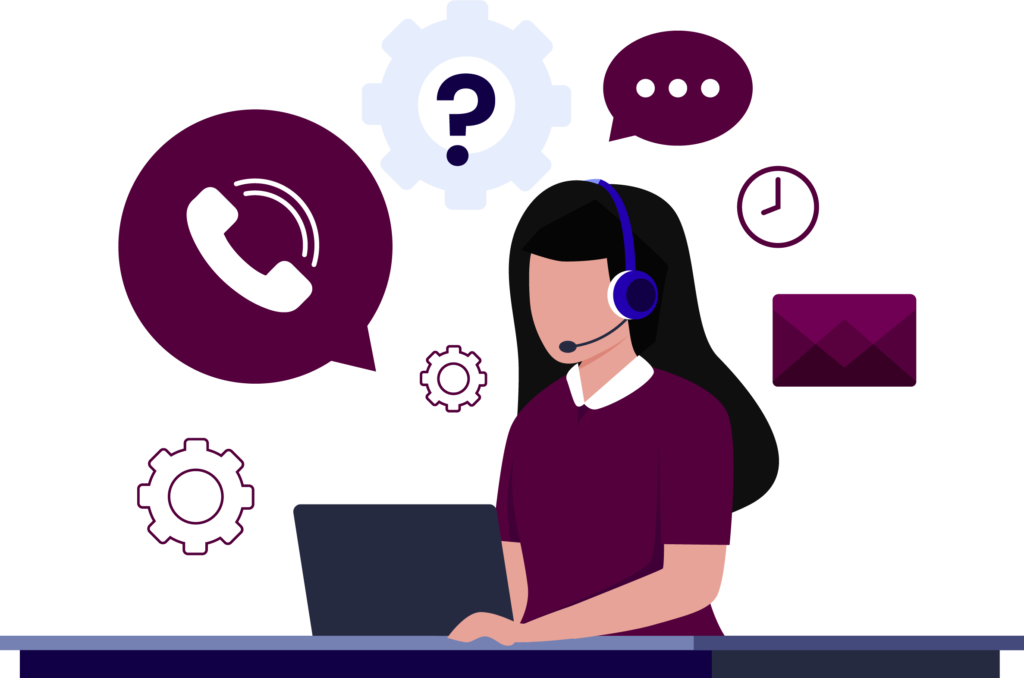 Your email address will not be published. Required fields are marked *